Welcome!

2024 Shadow Day | Jan. 26 and Apr. 12
Welcome to the Ivan Allen College of Liberal Arts!
Spend the day with us. Shadow Day is an opportunity for both admitted students (first-year and transfer) and prospective juniors and seniors to test their fit as a Liberal Arts student at Georgia Tech.
We want to emphasize that there is no other program like Shadow Day at Georgia Tech. While there are other visitation programs offered, the Shadow Day event is unique! Our focus is about providing you an inside look into your major and life as a Liberal Arts student at Georgia Tech.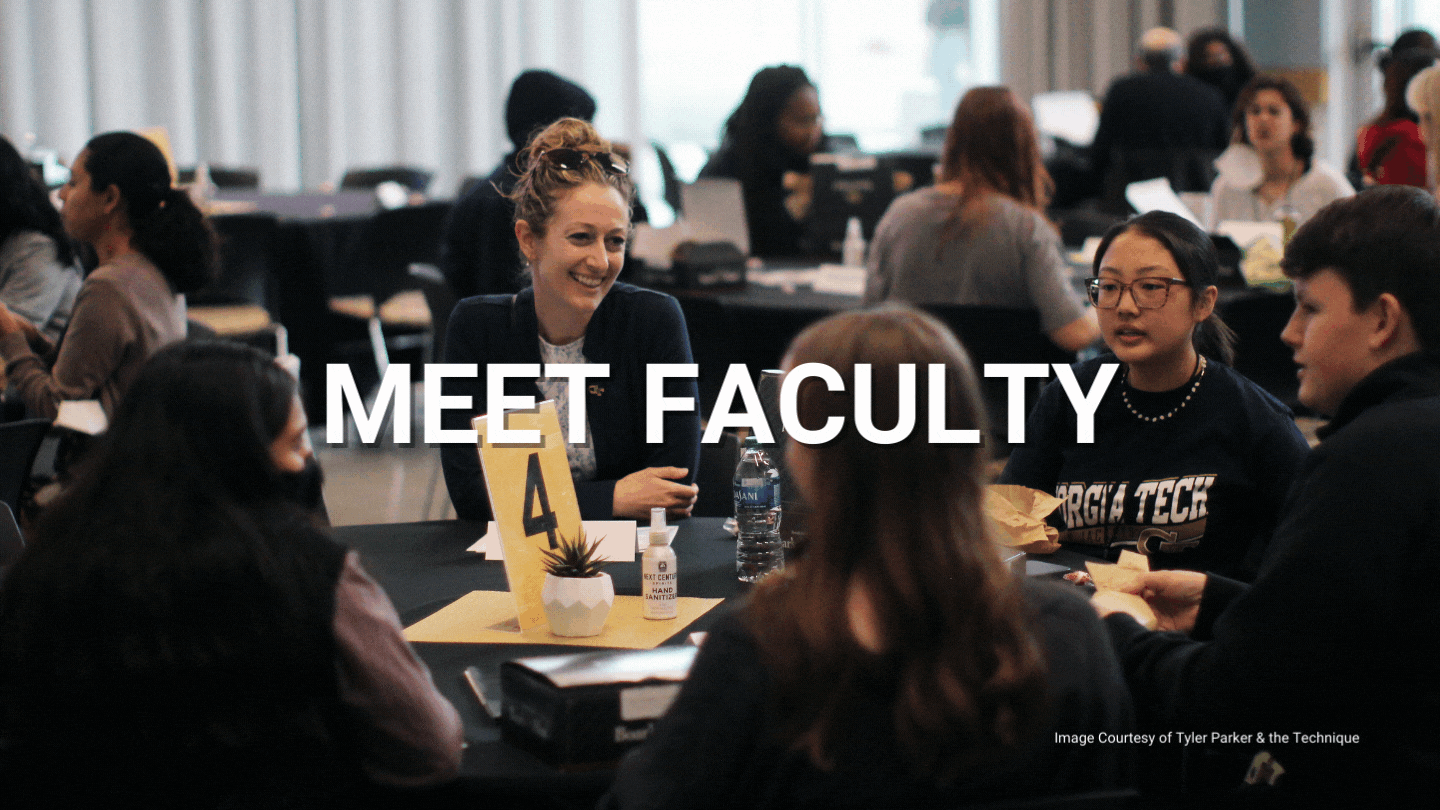 What Can You Expect During The In-Person Event?
Shadow Day is being held at Georgia Tech's new Exhibition Hall, located at 460 Fourth Street. Shadow Day will begin with breakfast mingling at 8:30am EST, and the first activity begins at 9:30am EST. The last event will end at approximately at 4:20pm EST. Each student will have a personalized schedule based on their interests and answers to registration questions. Students have a current student volunteer to escort them, stay, and participate, for any activity outside of the main event venue, Georgia Tech's new Exhibition Hall.

Below is a list of current activities offered at Shadow Day. It is subject to change.
Classroom Experiences
One-on-One Tours with Student
Major Interest Luncheon
Housing and Dining Tours
International Experiences Panel
Student Life Panel
Student Breakfast with Deans, Students, and Faculty
Admissions Q and A Session
Behind the Scenes Athletic Tour
Meet Our Alumni Panel
Mingle with Current Students During Breakfast
How Can Parents & Guests Participate?
We also have experiences during Shadow Day in which parents and guests can participate in. Please register using the link after your student completes the registration form. The first Shadow Day activity for parents and guests will begin at 9:35am EST with the last activity option ending about 4:20pm EST.
Academic Advising Panel
Financial Aid Q & A
Deans Q & A Parents Session
Admissions Q and A Session
Exclusive Liberal Arts Tours
Behind the Scenes Athletic Tour
Mingle with Current Students During Parent Breakfast
Here's What People are Saying About Shadow Day:
"I spent an hour walking around with a first-year liberal arts student. I fired question after question at her and each time instead of giving me rehearsed responses, she shared her honest opinion. She told me about her classes, her goals, her social life, and how Georgia Tech had played a huge role in all of that. I discovered a whole new side of Georgia Tech that I hadn't even known existed. That day I went home and gushed to my parents about how I could see myself at Tech!" - Daphne, Ivan Allen College Ambassador, Shadow Day 2023

"My senior year Shadow Day is what solidified my decision to come to Tech; I felt comfortable in the environment yet challenged by what it had to offer." - Addie, Ivan Allen College Ambassador, Shadow Day 2022

"The [Shadow Day] programming was tailored to my child's interests and far better than any other school visits we've had." - Parent, Shadow Day 2020

"Shadow Day is one of the best opportunities for students interested in enrolling in the IAC" - Allie-Grace, Ivan Allen College Ambassador, Shadow Day 2022

"As a high school student, Shadow Day was the final push to get me to decide to attend Georgia Tech. It was really impactful to hear from current GT students about the Liberal Arts College and picture myself here. Now, years later, I have volunteered with Shadow Day, mentored younger PUBP students as a TA, gushed about Georgia Tech Liberal Arts as VP of Recruitment for my sorority, and encouraged younger students from my high school to come here. " - Dani, Shadow Day 2022
Who Coordinates Shadow Day 2024?
Director, Producer, Creating the Next, Flower Arranger: Elizabeth Miller, Director of Enrollment and Student Affairs
Co-Director, Logistics, Catering, Materials, Make it Happen Person: Cameron Huggins, Program Support Coordinator
Alumni Coordinators: Sophia Abedi-PUBP and Anthony Malouf-ECON
Catering Coordinators: Divali Legore-PUBP and Oliver Gray-EIA
Marketing and Materials Coordinators: Lily Hautau-INTA and Morgan Kang-HTS
Registration Coordinators: Sarah Richardson-ALIS and Chloe Satterfield-PUBP
Student Experience Coordinators: Chloe Satterfield-PUBP, Allison Adams-INTA, Cindy Lin-EIA, and Daphne Hall-IAML
Themed Panels and Sessions Coordinators: Anthony Xu-EIA, Anais Acree-INTA, Matthew Rakestraw-INTA, and Ruben Taits-EIA
Tour Experience Coordinators: Jordan Artis-IAML and Caroline Stanford-INTA
Volunteer Coordinators: Kimberly Kassis-IAML, Rae Bailey-LMC, and Kaeli Lawrence-PUBP